#1 GARAGE DOOR REPAIR
WEST ISLAND SERVICES
#1 Garage door repair West Island Montreal
An elegant garage door can add a lot of value to your home and make life easier.  This takes into account that it works properly.  When it comes to professional garage door repair West Island service, Portes Ararat is a reliable company that will take care of any kind or repair that your garage door will ever need.
If you have a large garage door, most likely, you may need a good garage door repair West Island company to keep it in good working order.  We a specialist in residential and commercial garage door repair in Montreal and surrounding areas. Give us a call for a free estimate. 
Don't wait to get your door repaired
Problems with your garage doors never occur suddenly. Usually, there are warning signs that tell you something is wrong. If your door suddenly closes slowly or makes loud noises, something is going on.  From time to time it pays to look at the garage door to make sure all parts are in top shape. If the noises are caused by rusty particles or maybe hinges, thus, maintenance is required.
However, if the noise source is a mystery, you should contact a professional garage door repair West Island service. It's better to fix any problems that occur because otherwise, you have a big problem in your hands that will cost a lot of repairs.
Our garage door West Island Repair Services
This is because the springs and rollers may become old and ineffective over time, or break. The repairs make the garage door work as if it were new. Other services that you can get as you hire a  us to repair your garage door  are:
Repair of broken garage doors
Repair of squeaky garage doors
Garage door opener repair West Island specialist
Repair and even replacement of springs, rollers, and cables
How To Choose A Good Garage Door Repair West Island Company
When repairing garage doors, it is important to contact a specialist. This is an easy way to make sure you get a high value from the repairs. It can be frustrating to do bad repairs and get the door back to a bad state in a very short time.
Fortunately, there are very good garage door repair West Island companies that have the experience to give you the value you deserve with your door. When choosing a garage door repair west island montreal company:
Consider the experience: years of experience in door repair make it easier for the company to solve any problems that arise. You want to make sure the staff understands what they're actually doing.
Consider the hardware: It is assumed that some companies even offer you the necessary hardware for repairs or perhaps replacement. A company that provides a hardware warranty relies on the quality of its offerings.
Consider the services: A good garage door repair Montreal specialist will solve most of the problems that occur with the doors. However, always look at the list of services that your preferred company provides for you. You also want to be satisfied with a company that provides emergency services to meet your needs as they arise.
Pay attention to the prices: The prices of the services they offer can be determined according to the problem in question and the hardware required for the solution. Most garage door repair companies, for instance, the Portes Ararat has reasonable service charges. It makes sense to pay an amount equal to the quality of the services you receive when repairing your garage door.
Partner and Cooperate with a garage door repair west island montreal company with a wide availability schedule. If perhaps you can opt for a 24-hour service. Your very own door can develop issue at any moment and also you will encounter many problems should you unexpectedly have a garage door that does not close at 2 o'clock in the morning. Emergency repair services are more expensive, but it's a small price you have to pay for your safety. Give us a call for a free estimate.
 Be careful when performing garage door repair by yourself
When inspecting your garage doors, you often experience problems that you should never fix on your own. One of them is broken springs, which can become very dangerous when they break because of their pressure. The other problem you should not touch is that the cables protrude from the rail. For both, you should call a professional garage door repair service.
Probably the most common problem with tilt doors is that the opener goes awry. There may be several problems. For example, the door does not open when you press the remote control. The opening and closing are only partial; the door opens without ordering or simply opens and then goes back.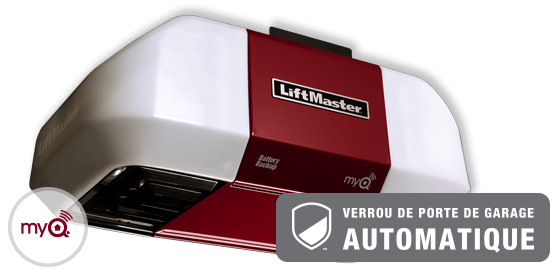 In each of these situations, you can perform some steps before calling the repair company. First, check the power supply and the batteries of your remote control. In some cases, just replace the batteries or reprogram the remote to solve the problem.
Then you can pull out the opener and reconnect, which sometimes reset the sensors. And again, try to clean the eyes of the sensor as the dust in the eyes can block the signal.
If you are still unsuccessful, you should check the spring system of your garage. If it's a tension spring, you may be able to repair it yourself. Common problems include broken pulleys, cables, spring or rollers. However, if it's a torsion spring that is mounted on the head of the door, this is too dangerous to repair yourself and you should call the garage door opener repair West Island company.
Experienced garage door opener repair West Island company
Lastly, there are some types of garage door repairs that you can do yourself, as long as you know what you are doing. Never forget, however, that the overhead doors are heavy, dangerous and work with electricity. If you are not completely sure, contact Portes Ararat which is one of the most trusted garage door Montreal company to be sure your garage door is in good condition always.
Whether you're looking for a reliable garage door repair west island company or maybe you are located in the Montreal Est, we can get the job done.
Complete service for garage door
Satisfaction Guaranteed