Despite our expertise with garage doors, we are specialized in a particular aspect of our industry. We manufacture pass through doors within garage doors.
Industry leadership
The pass through door made by Les Portes Ararat is made to be solid and reliable. In general, pass through doors cover 4 panels of the garage door and our system ensures that there is solidity and wind proofing on the entire length of the door.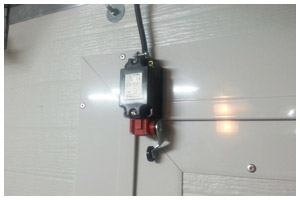 Security
When a pass through door is installed along with a garage door opener, we highly recommend installing a cut-off switch. This add-on will prevent the operation of the garage door opener if the pass through door is open. Thus, avoiding damage on your garage door, your house or even someone who may be crossing through the door.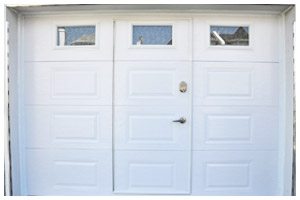 Options
Since every pass through door is custom made, it is possible to add certain personnal touches to each door. The available options are (not limited to) : a door viewer, a hydraulic door closer, a cut-off switch, a panic bar, insulated glass windows or stained glass.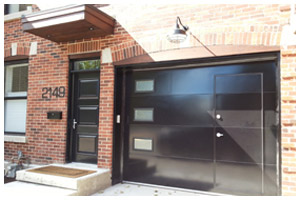 What to expect
A standard door comes with a silver colored lever handle, a silver colored dead lock, an aluminium piano hinge and a protector chain.
Transformation with a pass through door
Adding a pass through door has many advantages. See the difference after adding the pass door in your current garage door or in a whole new door.



YOU NEED A
PASS THROUGH DOOR?
Work can be done on the same day as an option. Some conditions apply.
Fast Service and Garanteed